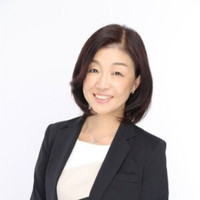 Today we want to present our branch in Japan – Scent Company Japan managed by Ms. Miwa Yamakawa in Tokyo.
Ms. Miwa contacted us two years ago, intrigued by our reality and our projects and with the right passion necessary to venture into the sector of the olfactory branding for the btob market. The company has succeeded in attracting various sectors in Japan and important realities like The Ritz Carlton Tokyo.
We interviewed Ms. Yamakawa with the aim of bringing out her passion for our industry and for perfumes and finally to get some olfactory nuances of the country of Japan.
---
Miwa, can you briefly tell us about your business in Japan dedicated to olfactory branding?
We have been starting olfactory branding business here in Japan since March 2018, so almost a year from the start. The market is little fragmented but no one introducing Scent Company biz model, ie, ambient scenting plus scent collection offering, which is our advantage to be promoted.
---
What Japanese clients are most fascinated by when you present them a potential olfactory branding project?
Actually Japanese people are not so scent oriented, I mean they prefer "no scent" because of cultural, climate and physical aspects. Nonetheless, people react it well if it works for mental aspects such as refreshing or relaxing yourself. For this reason we prefer to focus on this scenting aspects.
---
What is the key element of olfactory branding in Japan?
The most important thing in this business is the "memory". I am always focused on it with my clients. The scent is directly connected to the brain so that people remind the memory of a place and of their experiences. This is the best marketing method to remind a brand experience.

---
Which is one of your first olfactory memory?
Around more than two decades ago, the perfume called "CK One" was very popular here in Japan. Whenever I smell a similar scent, I always remind my school days.
---
Which is your Proustian madelaine? (the smell that reminds you a person or a specific emotional moment of your life)
To be honest, actually it is a "cigarette smell in the air conditioning system". I felt it when I was an high school student and I compared it to a masculine odor.
---
Is there a scent that has marked your life?
"Ylang Ylang". I have practiced hot YOGA for such a long time and I am totally relaxed when I smell this scent.

---
Is there a smell you cannot live without?
Probably I could say "Coffee" smell when you get up. I can not live without it.

---
Is there a place in the world that you particularly like the smell of?
Paris. Whenever I visit this city, also in the airport, I feel a different smell, which is with a very floral and amber based.
---
If you had to describe Japan with a smell, what would it be?
I could say both " No odor" and " Incense" especially of temples and shrines.