Presentation of QC Terme Rattan Sticks Diffusers and Home Fragrances.
A tailored Scented Décor Collection, especially created by Scent Company, to make guests feel like they've never left QC centre.
Thanks to the growing fragrance design trend in the world of hospitality and spas, Scent Company has been appointed by QC Terme Spas and Resort as its scent partner for the creation of unique olfactory logos and branded customized home fragrances and rattan sticks diffusers.
QC Terme Spas and Resort, which counts 5 elegant wellness centres, has become the most important and innovative business group in the Italian health and wellness tourism sector. The QC Terme centres are in Bormio, Pré Saint Didier, Milan, Turin, Rome, San Pellegrino and soon in other prestigious locations, like New York, Pozza di Fassa and Chamonix.
In particular, Scent Company is the scent partner for QC Terme Bormio Bagni Nuovi e Bagni Vecchi, QC Terme San Pellegrino, QC Terme Roma Fiumicino, QC Terme Milano, QC Terme Saint Didier and QC Terme Monte Bianco.

The aim of QC Terme is to create a unique guest fragrance sensory connection through a branded and unique scented décor collection which can be purchased inside QC Teme centres or on the QC Terme on line shop.
"QC Terme Scented Décor Collection has been especially created to make guests feel like they've never left QC Terme centre".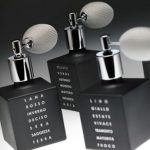 The elegant home fragrances are available in 4 different fragrances – Linen, Velvet, Wool and Silk and are to be used on fabrics, linen and naturally for room scenting.
The Aria rattan sticks diffusers have been created with a specific scent for each centre; these fragrances recall the typical setting and of the emotions linked to these locations.
Aria Bormio Rattan Sticks Diffuser has a fragrance of Swiss stone pine, enhanced by notes of pine, rosemary Tunisia, artemisa and Calabrian bergamot, to create a blend of woody scents and to recalls the charm and the warmth of its spas.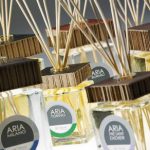 Aria Pré Saint Didier Rattan Sticks Diffuser has a fragrance of cedar wood, which is deep and enveloping, evoking the freshness of the mountain air and the intense smell of the woods of the Valle d'Aosta.
Aria Milano Rattan Sticks Diffuser has a scent of lavender, a strong fragrance, soft and relaxing, with a timeless appeal.
Aria Torino Rattan stick has a blend of citrus with hints of Calabrian bergamot, Sicilian lemon and melangona of Paraguay, for a fragrance which is elegant and energetic as its city.
Aria Roma Rattan sticks Diffuser has a fragrance which recalls the heady scents of the Mediterranean, the resins of the trunks of trees and shrubs paths between the rocks.

Aria San Pellegrino Rattan sticks Diffuser has a fragrance of soothing mood, which is the smell of the house that welcomes and which recalls the feelings of warmth and hospitality.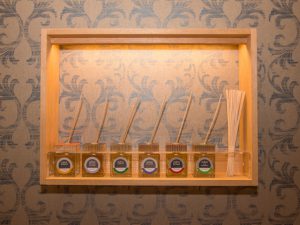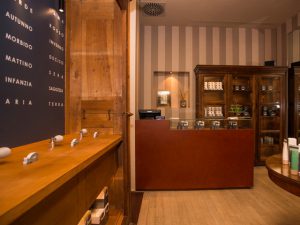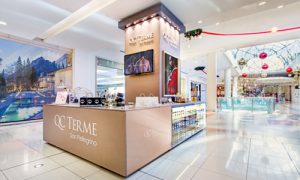 Discover now the world of QC Terme at www.qcterme.it
Buy your QC Terme Rattan Sticks Diffuser and Home Fragrance on line on QC Terme Shop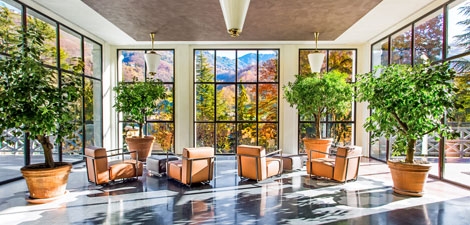 ---
To learn more about Scent Company tailored scented creations, please contact Scent Company.