Do you love the scent when you walk into an Hotel? So do we.
Why Scent Hotel Branding is so important?
Hoteliers are using their own tailored ambient scent so that guests can take a sensory reminder home. Finally, researches have demonstrated that the inclusion of scent in a hotel environment can elevate the perceived quality of services, attracting and pleasing guests.
Hotel Scent branding is not a new, or particularly earth shattering. But it's grown so fast over the last decade that it's basically a norm now for hoteliers to offer signature scents from Day 1. According to Forbes, Mandarin Oriental's branding specialists stated that "hotel guests remember what they smell two times longer and more vividly than what they see or hear." The Sense of Smell Institute urges that after a year, the human nose can recall smells with 65 percent accuracy. In comparison, after three months, there is only a 50 percent accuracy of visuals. Plus, 75 percent of the emotions we generate daily are affected by smell. Needless to say, scent branding is an invisible marketing investment that really pays off (Information Source at this link).
How to find inspiration for the signature scent of an hotel?
Like an actress who embraces the character she is playing, Scent Company adapts to each subject it works for. It enters the brand universe and translates into a tailored scent with sensibility, perception, experience and intuition.
Every unique brand personality allows for inspiration for a distinct olfactive vision and scent identity.
Creating an olfactory identity for a branded hotel space enables a deeper connection with guests that enter it. When designing a scent in the build up to an hotel, its composition is shaped by its values, personality, history, by the culture and tradition of the origin country, its interior design, furniture and lighting and finally by the emotions we want to transmit to guests. The brain then weaves its magic and forges an unbreakable bond between the Signature Scent and the hotel's identity.
A fragrance which is rich in nuances, free from any associations and is never felt before creates an anchor in the emotional and psychological world of people.
A blissful and familiar anchor with the hotel and the brand wherever in the world you may be. In this way the tailored scent create a lasting association and the olfactory experience of guests is only linked with the experience inside the hotel.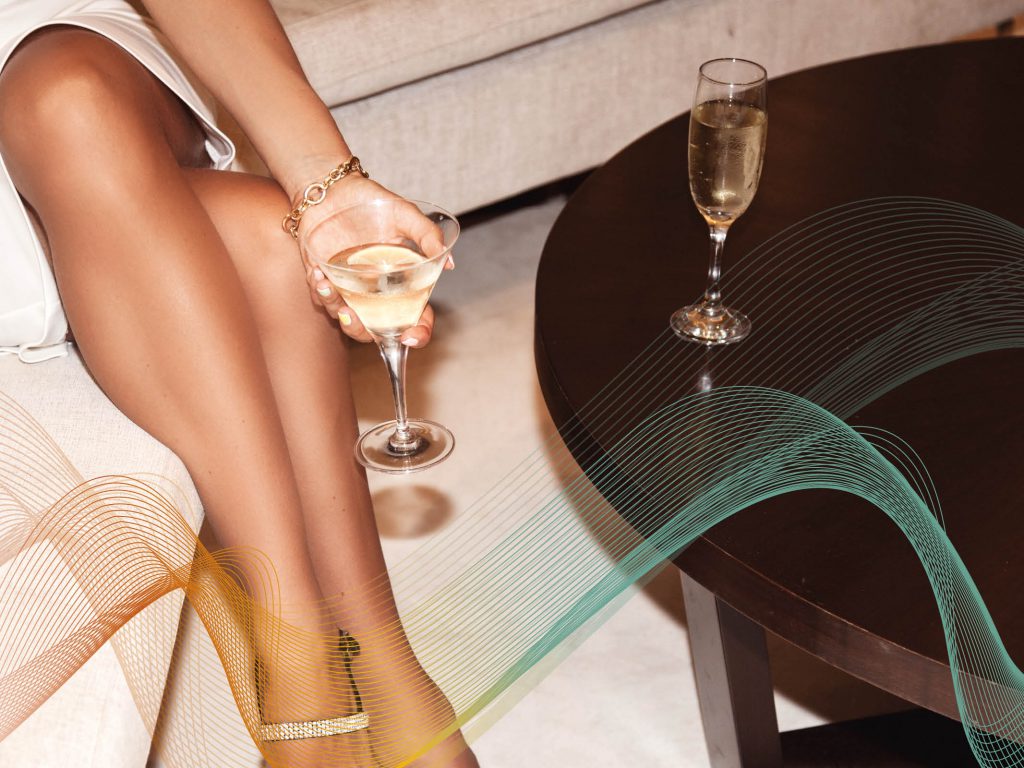 ---
Recently, Scent Company has been tasked with designing a signature scent and a whole olfactory branding project that have to perfectly embody the identity of Golden Palace Hotel Resort & SPA*****GL in Tsaghkadzor, Armenia and are in accordance with its interior design.
To create the ambient scent made to measure for Golden Palace Hotel Resort & SPA*****GL we have found scent inspiration in the breathless views of the mountains and crisp air and as well in the gold furniture and wonderful traditional carpets of the interior design. The branded scent is based on Hotel signature colours of gold as well as the textures of beige and Bordeaux. The vision is of a luxurious but warm, inviting and comfortable atmosphere.
---
Looking for an exclusive ambient scent and a luxury scent hotel branding project? Scent Company Italian fragrance designers and skilled artisans can create a unique olfactive experience for your Luxury Hotel.