The art of perfumery has accompanied us for more than four millennia: in ancient time, perfume was used to prevent diseases and epidemics and had a metaphysical and religious meaning. Everywhere, it has always carried two primordial functions: sacred, for its magical and therapeutic virtues, and profane, with its sensual power of seduction.
An ambient tailored scent is like a business card that represents us as an invisible dress. The language of scents is invisible but it always tells us a story. Through a custom fragrance we recognize and we are recognized with an olfactory photography and a unique emotional combination.
The perfume itself is EMOTION. It is a messenger of personality, an expression of us, a perfect vehicle of messages and therefore also of emotions.
As emissary of emotions and memories, scent has also become an integral part of our interior aesthetic and is a way to create a welcoming space and share our signature style, with scent as carefully considered as a piece of art or furniture.
---
Using fragrance to create ambience and complement the interior is something hotels, retail stores, spas, fashion brands have been nowadays quick to adopt.
---
To distil the essence of a place and of a brand into a scent identity is for sure a form of Art. The fragrance is created by an artist called Nose, who tries to convey a personal and intimate emotion. He begins to work from an idea, a memory, a sensation, and turns them into what will become a tailored custom scent.
How your truly unique tailored scent is designed?

How a custom fragrance is built?

How to choose and combine the various essential components of a perfume?

A scent composition is a succession of complementary raw materials. The Master Perfumer realizes its composition thanks to his instruments, technical expertise and artistic sensibility but he must take into consideration the degree of volatility and persistence of raw materials, which is described in three theoretical olfactory floors: the so-called "olfactory pyramids".
You should know that a fragrance is built as a pyramid: there are notes, like in a song, and they are put in order to create a fabulous music. In every perfume, there are three kind of notes: the top notes, the heart notes and the base notes. They are in chronological order, and you can smell them in three different times.
Top Notes
They are the first fragrances you can smell, the most seductive and irresistible for you. When you fall in love with a perfume, they represent the main reason. It is the first olfactory sensation perceived when opening the bottle, or when spraying on the environment. The one that is supposed to provoke a heart blow.
They are fresh, light and with a weak persistence, they vanish in few minutes. Those few minutes are enough to trigger the desire to discover the fragrance and stimulate the purchase action. Common top notes are, for example, perfumes derived from citrus fruits and ginger.
Heart Notes
It is the central essence of your fragrance, the perfume you can smell during the day, a full-bodied and well-balanced scent. It is the scent which reveals itself few seconds later and which translates the main theme of the fragrance. Among the classic examples of heart notes you may be cited perfumes derived from flowers like rose and lavender.
Base Notes
They are the notes with a long lasting. They are the key elements for customer fidelity and they stay after evaporation, even several hours or days later. Among the classic examples of base notes you may be cited woody, amber, balsamic, vanilla, musky notes.
---
Finally there are various fragrance families which cover the variety of emotions or sensations that can be powerfully evoked by a fragrance. Choosing ingredients based on
emotional positioning

may help connect the brand and the person closely with the deepest level of consumer experience.

Knowing the components of a perfume is certainly very attractive but the long list of elements does not allow to understand the true emotional message of a fragrance. Classifying and recognizing a scent by its dominant character is one of the key element that allows you to define the creativity and interpret the emotional story behind a fragrance. Although your sense of smell is emotional, the fragrances you most enjoy will probably belong to just one or two fragrance families as follows.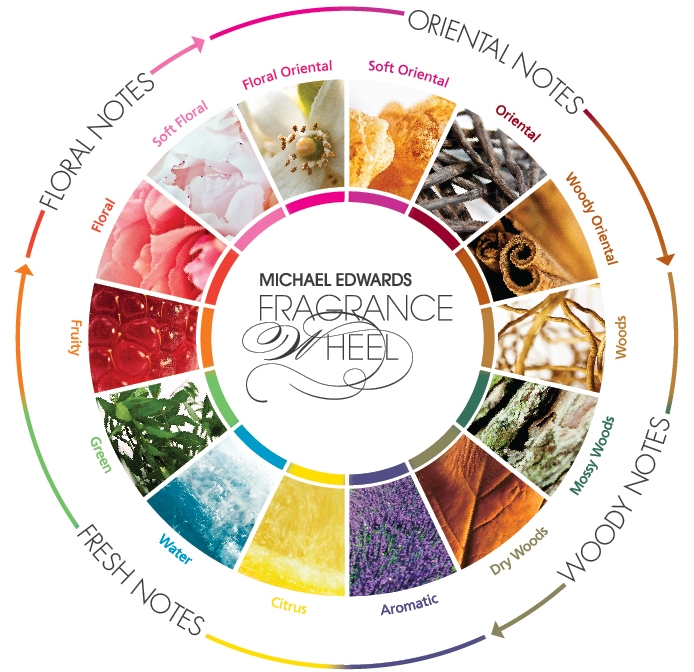 Information Source:
Michael Edwards Fragrances of the World
Aromatic
If clean, uncomplicated and fresh describes you … if the blend of lavender and other herbs such as rosemary or basil teamed with the warmth of wood sums up your favourite smells, then you'll love fragrances from the universally popular Aromatic Fougère family.
Amber
A mixture of warmth and sensuality. In women's fragrances, they are often accompanied by spicy or floral chords … Among men's perfumes, they are associated with citrus and aromatic notes.
Citrus
If it is the smell of zesty, tangy and juicy lemons and mandarins that invigorates and energises you … then you'll love the fragrances in the Citrus family.
Water
The smell of fresh sea sprays, or wet air after a thunderstorm … if these are the scents that move you, then you'll love fragrances in the Water family.
Green
Nothing beats the smell of freshly mown lawns, and crushed green leaves, right? If you think so too then you'll love the fragrances in the Green family.
Fruity
Sweet, juicy and edible. Tropical fruits, peaches, pears and orchard fresh summer apples … if these mouth-watering scents excite you, then you'll love fragrances in the Fruity family.
Floral
Can't walk past a florist shop without slowing down, closing your eyes and taking a deep breath? Roses, jasmine, lily, frangipani … if these are the scents your dreams are made of, look for fragrances in the Floral family.
Soft Floral
Soft, powdery … sweet, musky and creamy. If these nostalgic scents transport you back in time, then you'll love fragrances from the Soft Floral family.
Floral Oriental
Florals like Orange Blossom, made smooth, sweet and subtly spicy with incense and amber … if these are the scents that say "style" to you, then you'll love fragrances from the Floral Oriental family.
Soft Oriental
Smooth Carnation, incense and warm spices … if these soft, yet sensual notes speak to you, then you'll love fragrances from the Soft Oriental family.
Oriental
Vanilla and musk, cinnamon and cardamom … opulent, sweet and warm. If these sensual notes are what you are drawn to, then you'll love fragrances from the Oriental family.
Woody Oriental
Take a healthy dose of patchouli and sandalwood, add a splash of spice and maybe something sweet enough to eat … if this sounds like the way you like to smell, then you'll love fragrances from the Woody Oriental family.
Woods
Cedarwood, sandalwood and vetiver – raw and simple. Freshly sanded floors and sawdust … if these are the notes that make your senses sing, then you'll love fragrances from the Woods family.
Mossy Woods
If it is traditional style fragrances with sweet, smooth, sometimes earthy woody and mossy notes that inspire you, then you'll love fragrances from the Mossy Woods family.
Dry Woods
The smokiness of smouldering embers and the unmistakable leathery smell of new shoes … if these scents define your style, then you'll love fragrances from the Dry Woods family.
Powdery/ Chypre
Chypre is another name for mossy woody scents and some use the term to replace the "woody" category above. But others keep it as its own category because it focuses usually more specifically on mossy notes mixed usually with citrus notes. Combinations of notes like Bergamot, Oak moss, and especially Patchouli are considered chypre. In fact, most of the time when you see Patchouli listed as a note, it means it's a Chypre scent. Chypre fragrances are for the serious and classic woman. A woman who means business.
Spicy
Spices such as cinnamon, cloves and nutmeg join the Oriental accord to enhance the originality and character of these unmistakable perfumes.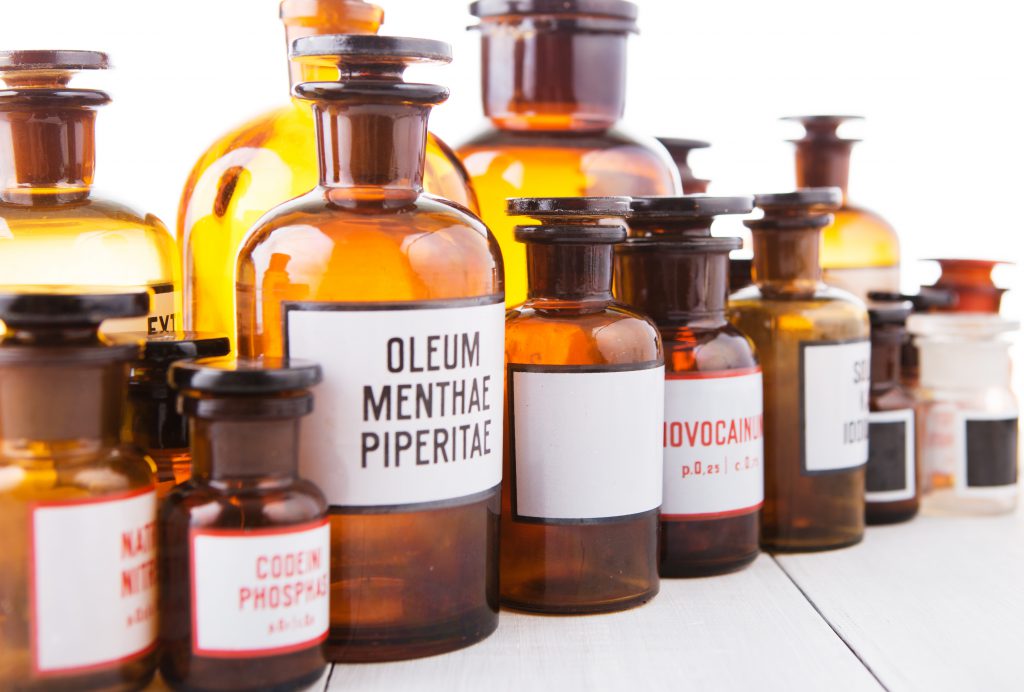 Information Sources:

Il libro del Profumo di Mariangela Rossi Ed. TEA 2004.

Michael Edwards Fragrances of the World

How to choose your Perfume